Updating the BLK360's Firmware
Last Updated:
November 19, 2020
Make sure your BLK360 has a fully charged battery installed before updating the firmware!
Updating the BLK360's Firmware
Download the latest version of the firmware from the BLK360 Firmware page HERE.
After downloading the '.zip' file containing the firmware, Extract the '.swu' file and save it to a location you'll be able to find.
Turn on the BLK360. Disconnect your computer from your office or home wifi and connect to the BLK's wifi signal.

If you have never connected your computer to the BLK's wifi signal, learn how to HERE.
Open your internet browser (you won't have an internet connection). Type in the following address and hit ENTER.
Click 'Go to firmware update page.'
Navigate to the '.swu' file that you downloaded earlier. Click 'Open.'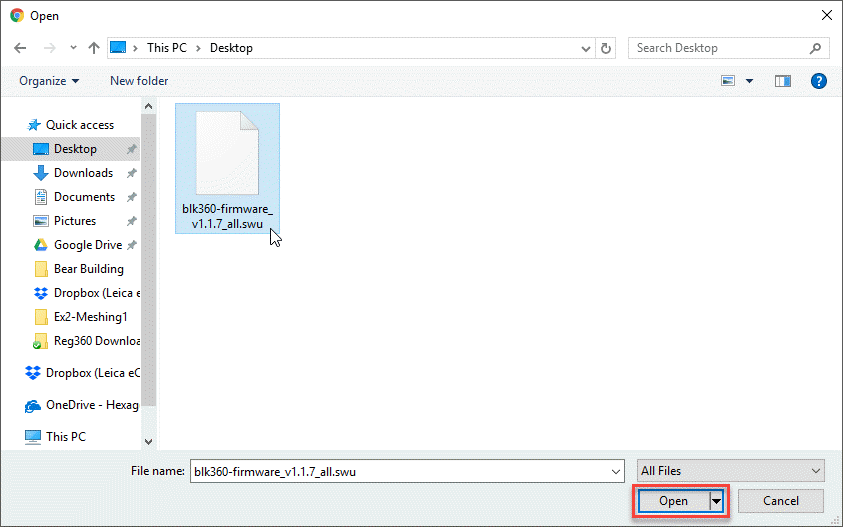 You will see the progress as the firmware is updated.
Once the firmware has successfully transferred, the 'Reboot Device' arrow will turn green. Click 'Reboot Device.'

Do not turn off your scanner during a firmware update. Interrupting this process can cause major issues.
Your BLK360 will reboot with the new firmware version.