Sharing a Recap Project
Last Updated:
August 20, 2019
How can I share my Recap Project?
You can share a Recap Project by uploading it to your Autodesk A360 account.
Make sure that you are logged into your Autodesk account.
Hover your cursor over the 'Home' button, and click 'Publish.'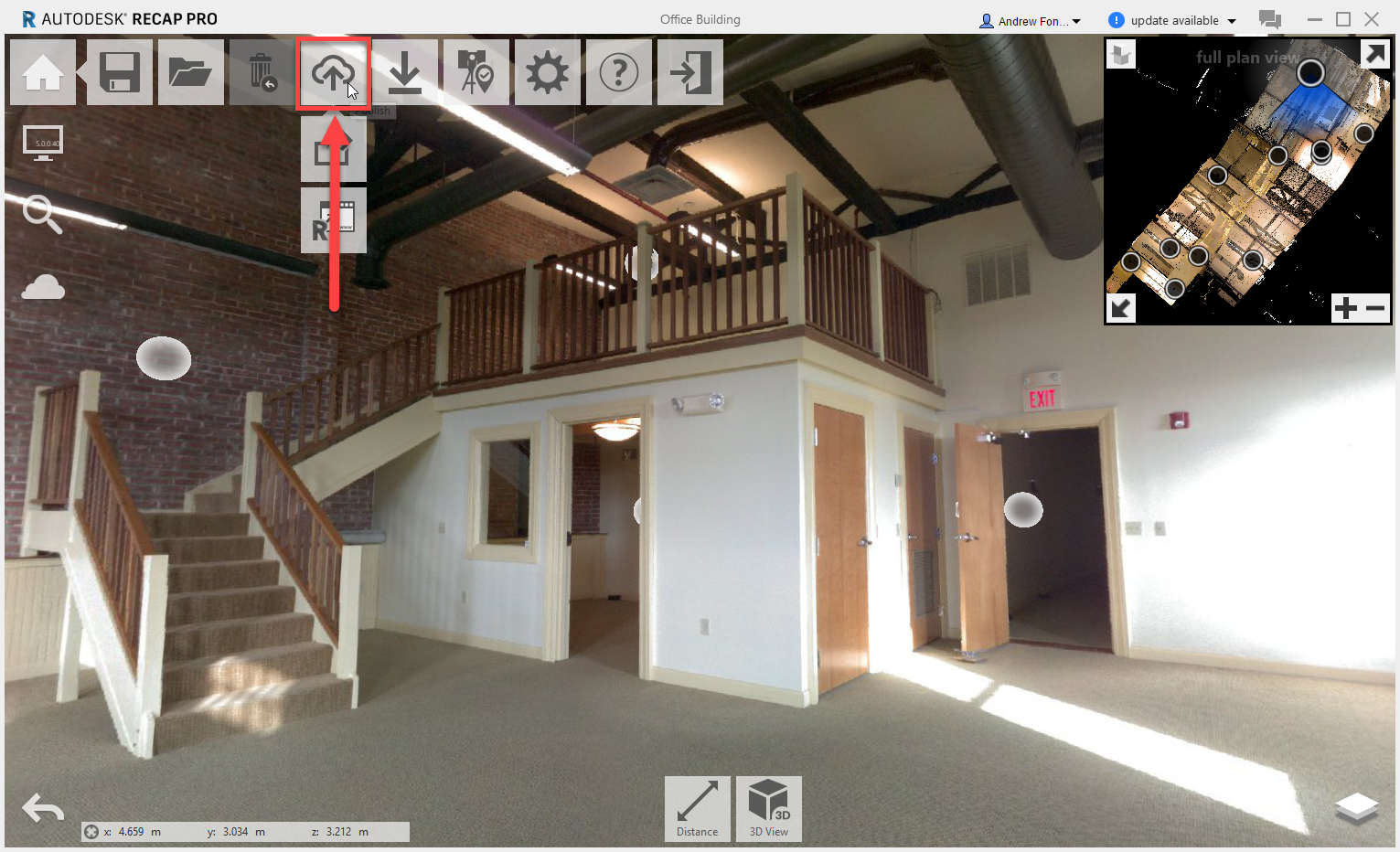 Recap will prompt you to Save your project. Click 'Save Project.'
You now choose the name of your project to be displayed online. Click 'Publish.'
Recap will now begin publishing this project to the A360 Cloud.
Once it finishes publishing your project, you will be prompted with Sharing Options.
Click 'Invite New' to allow allow certain people to view the project.
You have the option to give certain people specific permission with the project.
Alternatively, you can toggle the 'Public Link' button, and create a link that will allow anyone to view your project.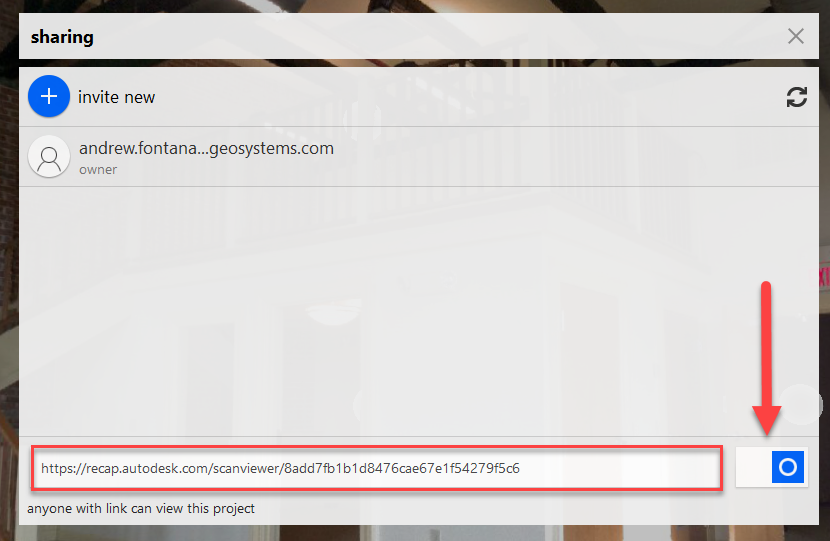 When viewing the project online, you are able to view the images from the position of each scan. You are not able to view the point cloud in a 3D view with the online viewer.
You can now navigate through to each position, take measurements and make markups.