Missing Images in Recap Project
Last Updated:
September 06, 2019
Large missing images in a scan project
While scanning with the Recap Mobile app on the iPad, you'll sometimes see large areas of missing images.
The Reason
This is a bug that occurs quite rarely when you are scanning with Recap Mobile. It happens when you start a scan before the previous scan has fully transferred over to the iPad. There is no need to re-scan. The scans are complete on the internal memory on the BLK. They just need to be re-transferred over to the iPad.
The Workaround
Tap the drop-down on the scan with the missing images.
Delete this scan from the project on the iPad. Note: You are not deleting this from the BLK360's internal memory.
Return to the 'Capture' screen and tap 'Storage.'
Tap on today's date (or the date that you were scanning).
Place a check mark on the scan that you recently deleted, and tap 'Sync.' Depending on your project, this scan might already be named correctly.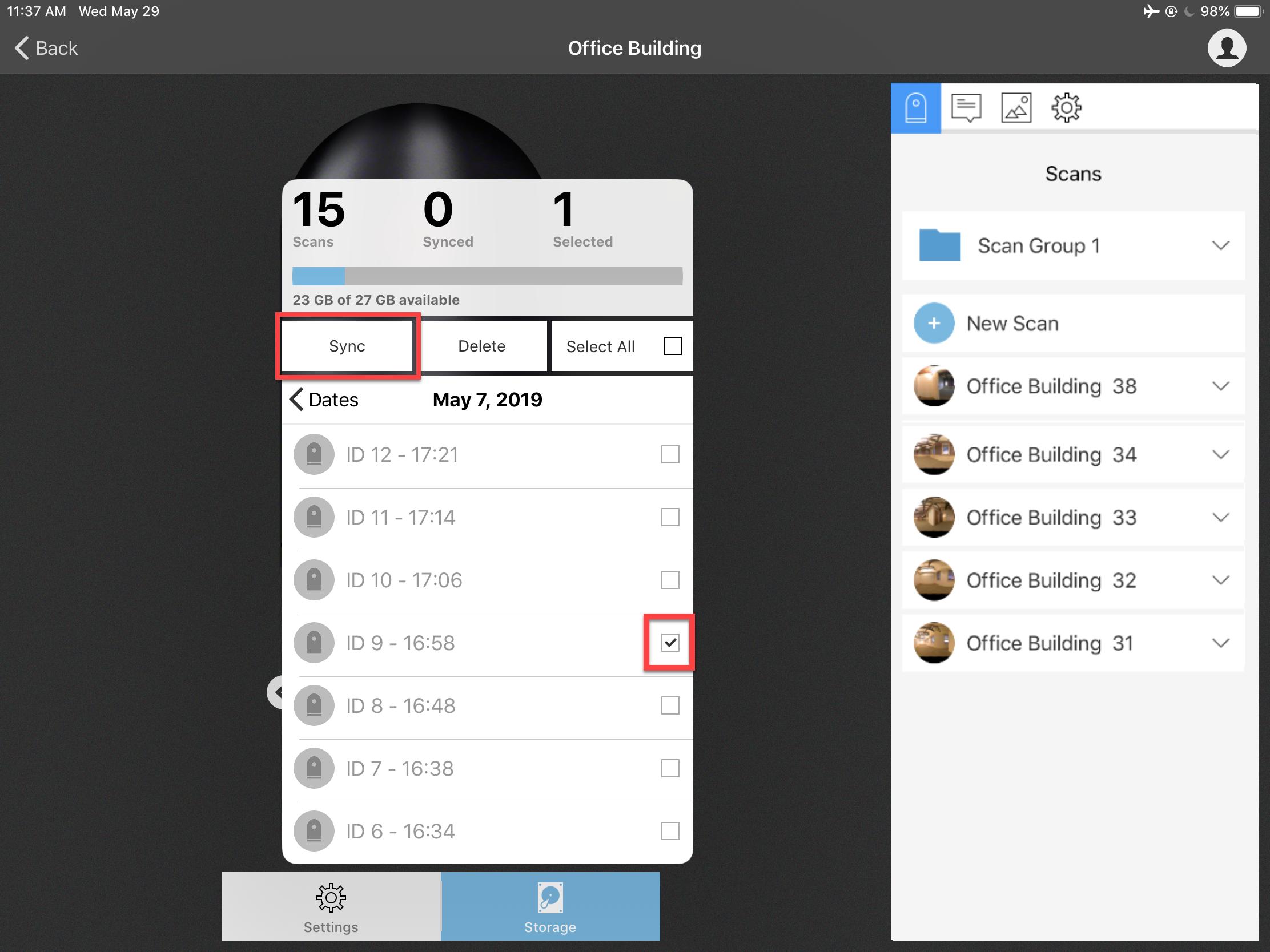 This scan will now be transferred over without any missing images.
You can then register this scan to one of your previous scans and see that the images are complete.
If this continues to be a problem, there is always the option to scan with the
Push-Button
method.