Activating a License
Last Updated:
September 06, 2019
Activating a License
License Activation
Open up 'CLM for Floating Licenses.' This is the license management system for all of Leica's software, and it is automatically installed with all of our software.

Note: Do not choose 'CLM for Node-Locked Licenses'
If 'CLM for Floating Licenses does not seem to be available, you can download and install it separately HERE.
Choose 'Activate New License'
Copy and paste in your license key and click 'Check for activatable licenses.'
Then click 'Activate New Licenses.'
Congrats! Your license is now active. It's time to get to work!
Moving your license
If you would like to move your license to a different computer, you can do so four times per year without the help of Leica's support team. If you have already done so four times, please contact your local Leica support team.

Note: It is not possible to move a 15-day trial license.
Click 'View Installed Licenses,' and check the box of the license you would like to move.
Click 'Return Licence (Rehost).' The license will be returned, and you can now activate the same license on another computer.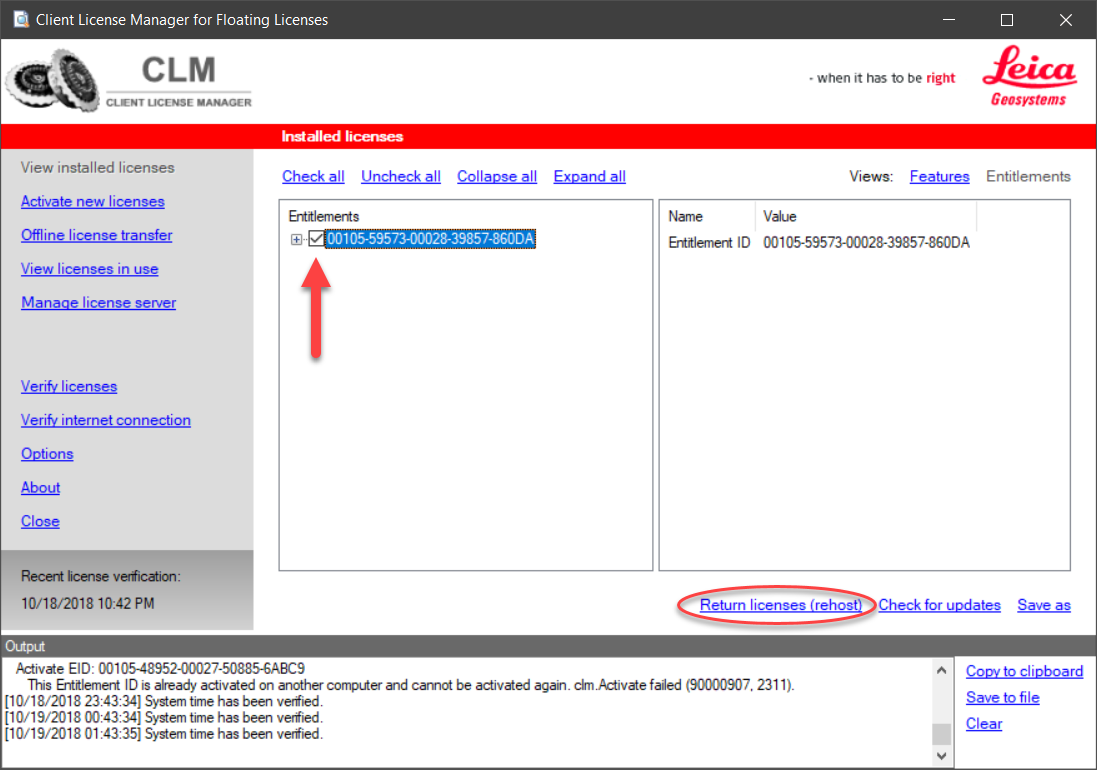 Video Tutorial: